UNOX LINEMISS ELENA XFT185 3 Trays 600x400 Dynamic Electric Convection Oven
You will earn 64 Points for purchasing this product.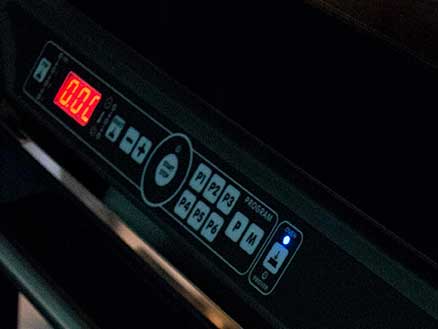 LINEMISS™ Dynamic
With the Dynamic digital control panel you can quickly choose how to cook and you can't go wrong. You can save up to 99 programs with preheating and up to three cooking steps, that are clearly shown with LED lights. From the electronic control panel as well as controlling the time and temperature of the cooking process you can manage the introduction of humidity (STEAM.Plus). There is easy access to 6 saved programs for your favourite baking processes.