XTOP Mobile Sushi Machine TSM-13
XTOP Mobile Sushi Machine TSM-13
The TSM-13 is the smallest and the lightest electronic nigiri machine in the world. Not only taking up a small amount of space in your kitchen, but also it doesn't even need to be plugged in to work. This machine was specially designed for people that do catering or sushi banquets and demonstrations and that do not have even time or people to do it by hand. It's super small size(Wide 170 x Deep 340mm) means you do not need to permanently use up kitchen space with this electronic nigiri machine, you can just clean it and put it away until the next time. With a production capacity of up to 1200 pieces of nigiri sushi per hour this small electronic nigiri machine is the best in it's category.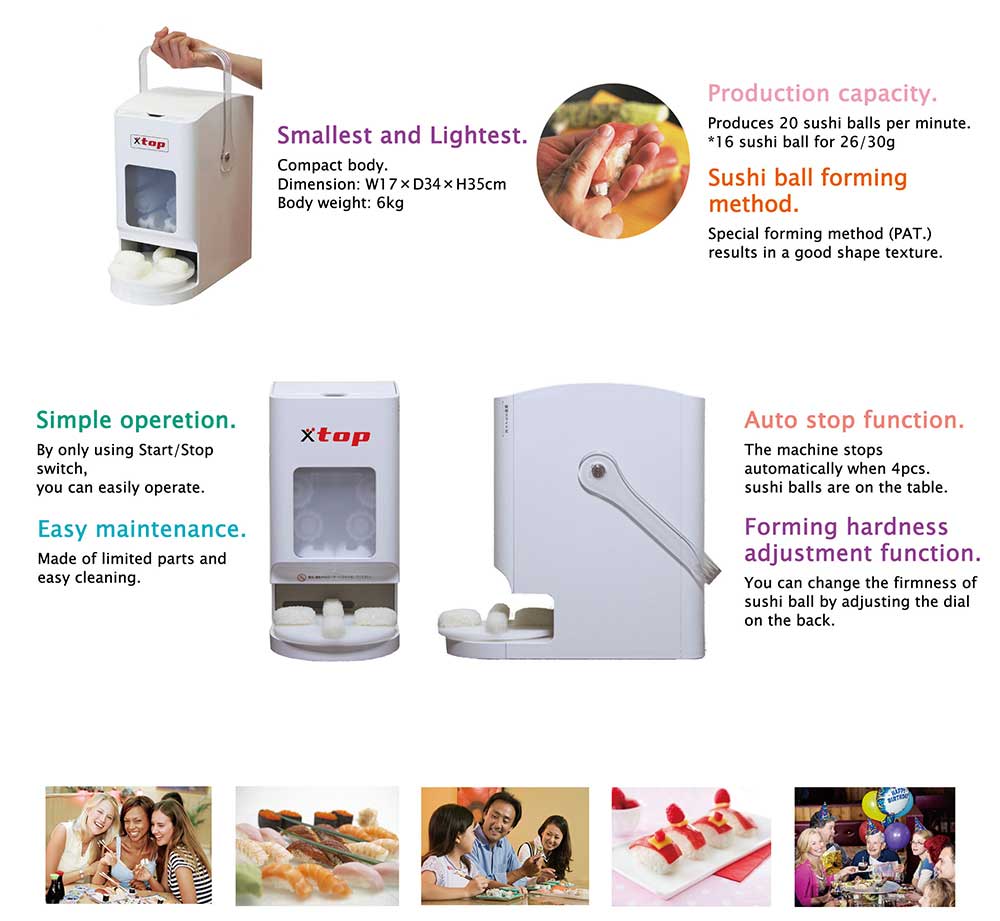 We present to you the portable nigiri rice ball maker on the market.
This brilliant little machine helps you make nigiri anywhere.
Delivery Leadtime: 6 - 8 Weeks