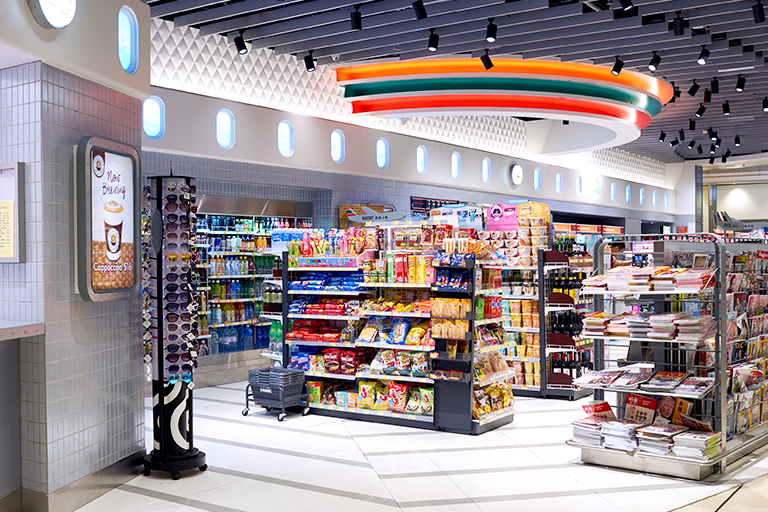 Mention conveniece store and FamilyMart is the first name that comes to mind. The Japanese convenience chain debuted to much fanfare when they opened their first store at Wisma Lim Foo Yong and had gone on to subsequently open another 162 outlets across the country. 
Its biggest draw has been its "konbini'' concept, which stands for Japanese convenience store. Back in 2016, its offerings of soft serve ice cream and fresh snacks made it the coolest kid on the block. Hundreds of servings of its sofuto and more than 1,000 orders of its oden is sold daily at each store. 
Unlike 7-Eleven, FamilyMart focuses on fresh food and has single-handedly led the charge for the fast-pace consumption trend. According to its Malaysian franchise holder, the brand is planning to open 300 stores by 2022. 
These days, the likes of 7-Eleven and MyNews are following in their footsteps. So much so that MyNews and its partners launched their own Japanese-inspired food production center just last year. On the other hand, 7-Eleven has been slowly revamping their store format in the last few years. At the same time, FamilyMart's rapid expansion has prompted a wave of entrepreneurs who are looking to open their own. 
What sets the latest iteration of convenience stores apart from their predecessors is their increased focus on fresh food. Where fresh food is concerned, it is also more profitable as it has greater flexibility in pricing. As consumers become more educated and develop more discerning tastes, they want fresh, tasty and healthy products. Gone are the days when convenience store is the place to go for a cup of soda and a bag of chips.   
The other reason for the rise of convenince store food can be attributed to the fact that people are becoming more affluent and would not mind to pay for convenience. And the wide array of ready-to-eat food does not hurt either. 
Recent numbers from Malaysia indicated a 17% growth in the ready-to-eat food sector. It is also the fastest-growing in the Southeast Asian region. In 2018 alone, there has been a total of 74,000 convenience store openings in Southeast Asia. These numbers are rising 10% annually. 
In Asia, the numbers are just as optimistic. In the latest forecast by IGD, the continent's leading conveninece stores are predicted to grow at a rate of 6.6% annually up to 2022.