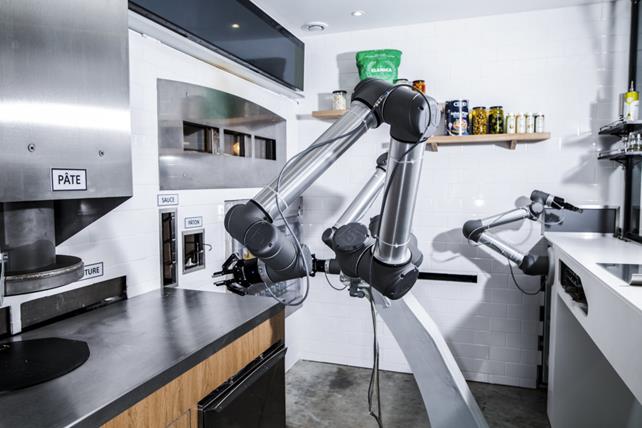 Our days of eating handmade pizzas may very well be numbered. This comes after news that a French start-up, EKIM will work with Universal Robots, an American company specializing in high-quality customized integration for a large variety of robotic applications.
Together they will create 'PAZZI', a pizza-making robot that is capable of making up to 10 pizzas simultaneously from nearly 5 million recipe combinations on a 24-hour basis.
Their biggest challenge was having to create robots that are able to operate in harsh conditions and in a restricted environment. To that end, they have created an autonomous system with three robotic arms, based on the company's UR10 and UR5 robots.
The robots will cut and flatten the dough, place the selected ingredients, bake, cut, and package the pizzas. Additionally, Sysaxes, one of Universal Robots' distributors in France, will supply grippers and accessories certified to work seamlessly with the robot.
Once it is launched in France early next year, EKIM plans to franchise the PAZZI restaurant operation. They believe that the robots would be most useful in high traffic areas such as railways, airports, shopping centres and campuses, with an effective catering solution.
Source: Foodservice Equipment Journal