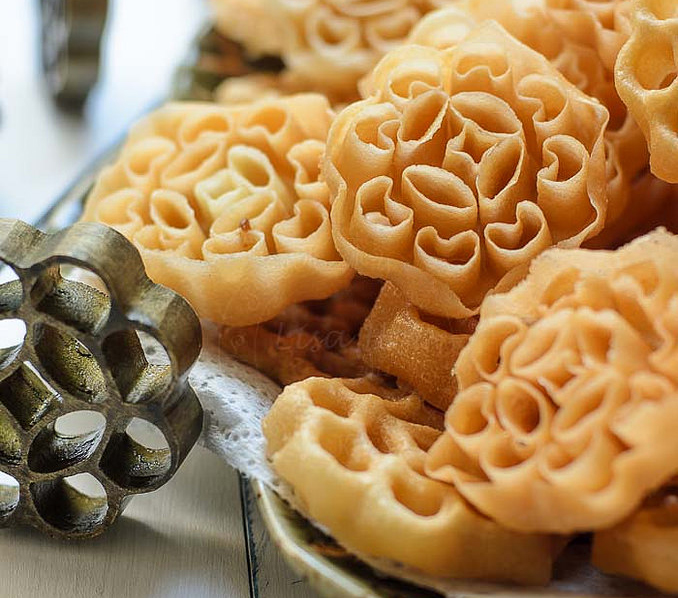 INGREDIENTS 
*Makes 44 cookies
200ml thick coconut milk
100ml plain water
100g all purpose flour
100g rice flour
1 large egg
80g castor sugar
a few pinches of salt
adequate oil for deep frying
DIRECTIONS
Sieve together rice flour and all purpose flour, combine and set aside.
In a separate mixing bowl, combine egg, sugar, coconut milk, plain water and salt. Stir well.
Pour flour mixture into the batter and mix lightly until it forms a watery batter. Set aside to rest for 20 minutes.
Heat up oil in a pot. Preheat brass mold in hot oil for 1-2 minutes. Then remove from oil and shake excess oil away.
Dip mold into batter and place into the hot oil.
Hold the mold in the oil for 1 minute before lightly shaking it to detach the beehives cookies from the mold.
Turn and flip the bee hives cookies around and cook till golden brown.
Transfer to a wire rack to drain off access oil.
Store in an airtight container.
Additional notes:
When using the brass mold, ensure that the batter do not touch the top part of the mould but only the sides and bottom. If you'd like, you can add sesame seeds to the batter for added texture. 
(Source:Laysee's Kitchen)