Welbilt Pronto Quick Performance Oven P-52
You will earn 141 Points for purchasing this product.
#Remark: The video provided is for reference / training purposes.
Pronto™
quick performance oven delivers perfect coooking results in the shortest time.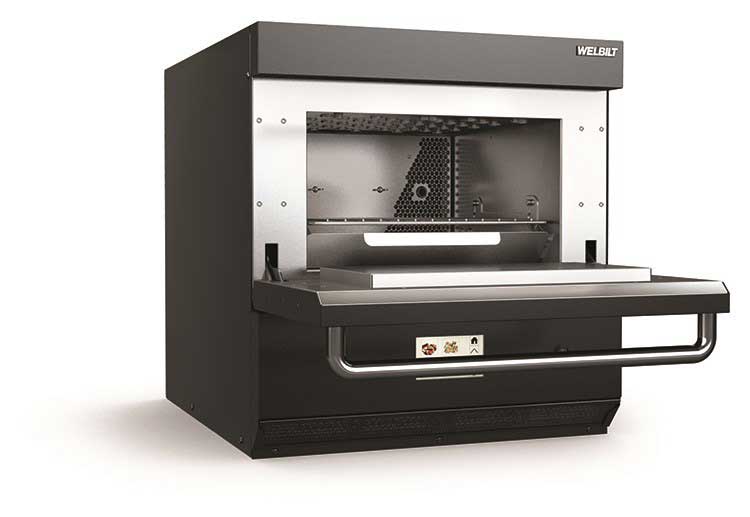 In the fast pace QSR industry, delivering quality foods in the shortest time is key to customer satisfaction and retention. The Welbilt Pronto™ quick performance oven is compact, easy to operate and puts the power of impingement cooking at your fingertips.
Impingement and intelligent air flow technology achieve consistent cooking results while toasting and finishing food items to perfection. Pronto™ offers the flexibility to customize up to 50 programs on the user-friendly touchscreen. Cook a variety of menu items throughout the day that satisfies your customers as it adapts to your growing business.
---
Get the confidence that comes from serving your customers with the highest possible food quality at a fraction of the time, every time.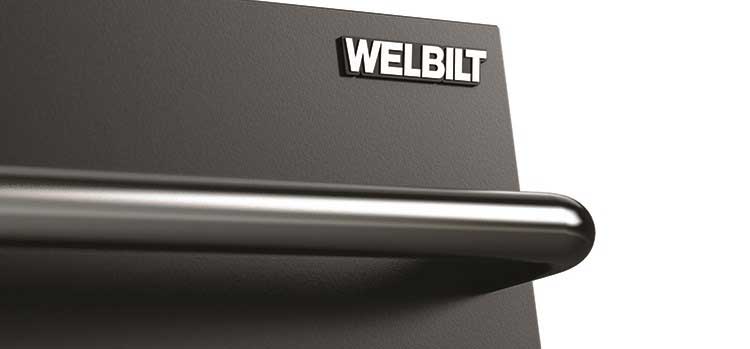 Enjoy these benefits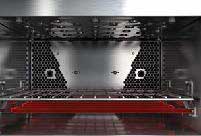 Impingement & Bottom Infrared

Wide temperature range 100C - 275C
Even browning throughout the cooking cavity
Creating crispy texture
High quality cooking performance
Wide menu variety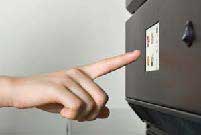 Touch Screen

Program up to 50 customized menu items
Pictorial Display of food items
Cooking profiles with personalized pictures/names
Easy for staff to use and operate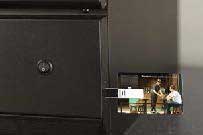 USB for Menu Profile

Easy to upload cooking profiles through USB port
Easy to deploy consistent menus across multiple stores
Easy and convenient programming of cooking profiles through free software
Cooking profile programming software included with USB drive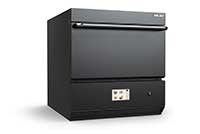 Design

Neutral modern design with standard black color. Other colors available on request
Easy to maintain - only a few moving parts, heavy duty door without gasket
Vent less operation with catalytic converter
Cool exterior surface, safe to touch
Easy to clean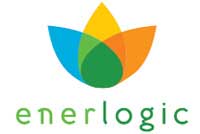 Energy Saving Mode

Adjustable Energy Saving Mode
-idle time & temperature
Quick reheat and fast serving time
Lowest energy consumption at off-peak time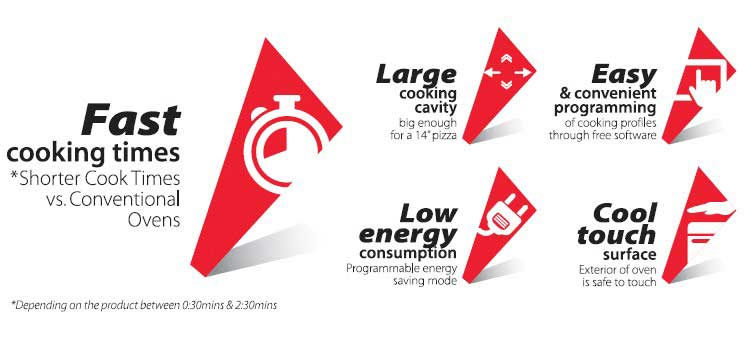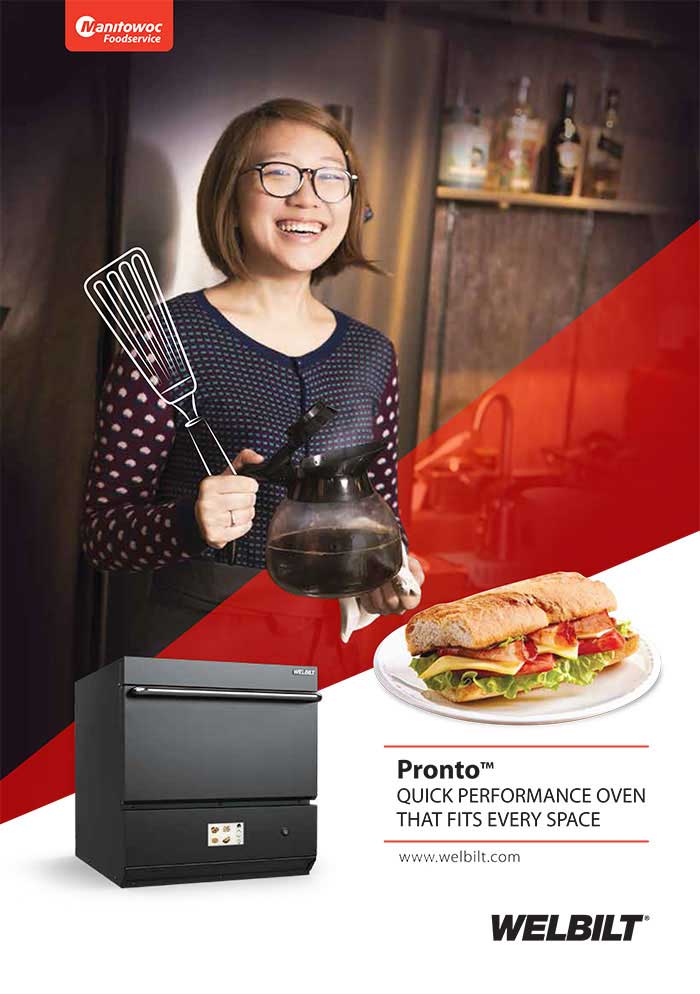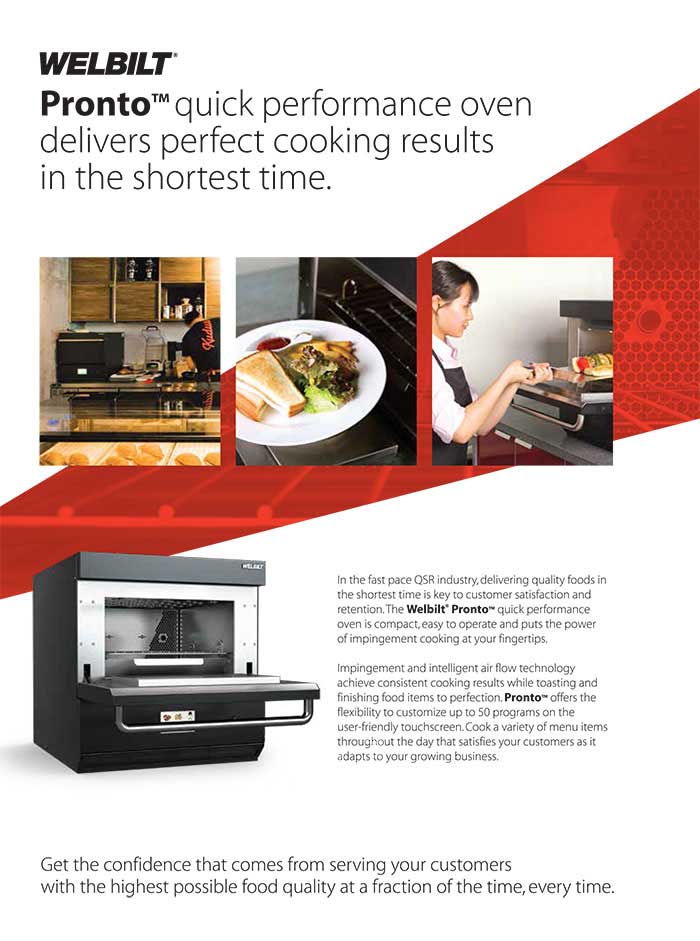 HEATING OUTPUT

TOP IMPINGEMENT
1000W
BOTTOM IR 
3000W(Max)
UTILIZABLE CAVITY DIMENSION( MM)

D
358
W
368
H
136
MODEL
P-52

DIMENSION(MM)

D
689/627 (With/with-out door handle)
W
520
H
550/613(without/with legs)

ELECTRICAL DATA

VOLTAGE
200-240V
CURRENT
21A
PHASE
1
FREQUENCY
50/60Hz
WATT
4500W
NET WEIGHT(KG)
56.5