DAIREI Lifting Lid Series (-60⁰c) 250L UF-250
DAIREI Lifting Lid Series (-60⁰c) 250L UF-250
| | |
| --- | --- |
| Model | UF-250 |
| External Dimension (mm) | 820 x 705 x 865 |
| Internal Dimension (mm) | 695 x 530 x 682 |
| Net Capacity (Liters) | 230 / 210 |
| Temperature | -60°C ± 3°C |
| Power Source | Single - phase 220-240V, 50Hz |
| Accessories | 1 Basket, 2 Keys |
| Temperature Regulator | Digital Thermostat |

Food Quality Comparison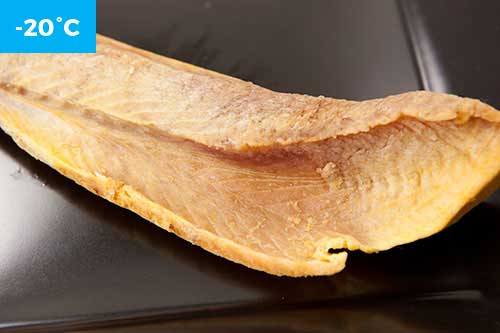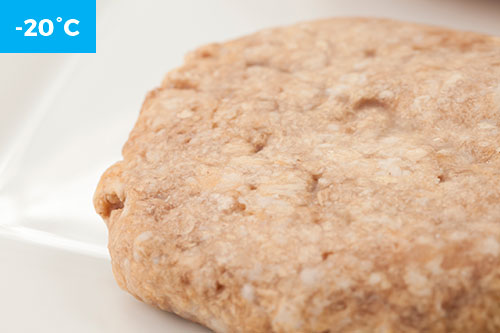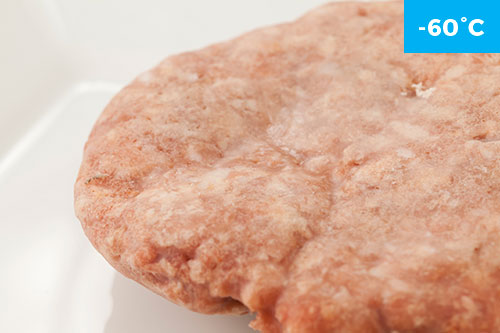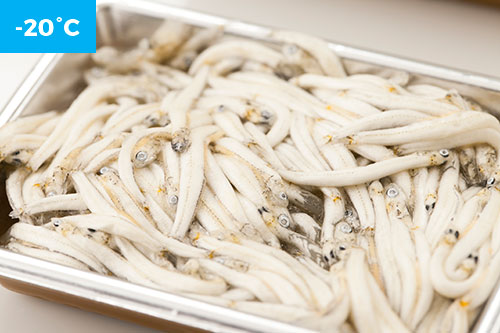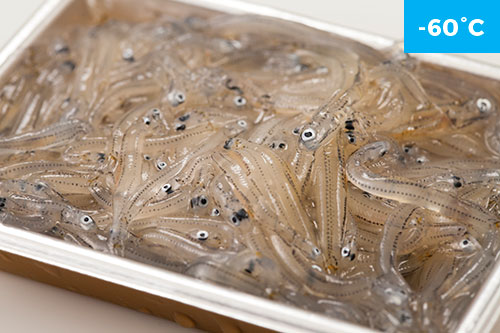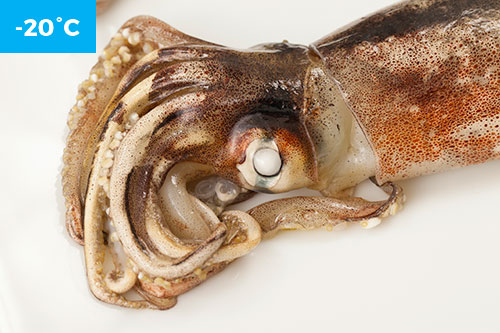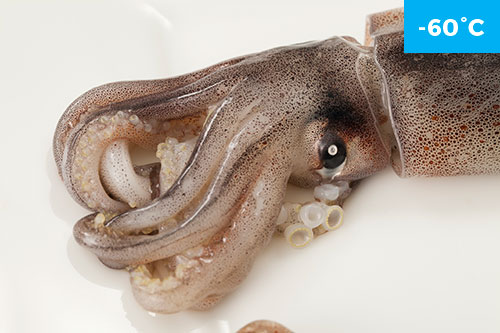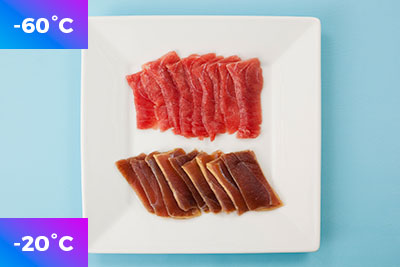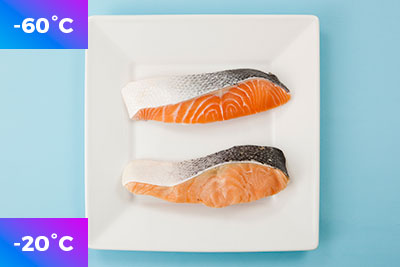 Technology proven in pelagic tuna fisheries
With voyages lasting 1-2 years, today's pelagic tuna fishing vessels use freezers capable of operating at - 60°C. This technology seals in the freshness of tuna even during long-term storage, allowing vessels to bring their catch to port unaffacted by oxidation, discoloration of freezer burn.
Cryogenic freezing at - 60°C eliminates losses caused by deterioration in freshness by preventing changes affecting nutritional composition, coloring, flavor and other characteristics. The effectiveness of this revolutionary technology has been proven in the pelagic tuna fishing industry.
The world's first -60°C showcase - revolutionizing the retail business by eliminating wastage losses
Frozen food showcases in supermarkets and other retail outlets normally keep products at temperatures between -15°C and -20°C. The shelf life of products sold from these facilities is generally around 2-3 weeks. With Dairei's -60°C cryogenic freezer showcases, shelf life can be significantly extended.
What if losses caused by the disposal of expired frozen foods could be avoided? What if there was no longer a 30% disposal loss each month? Dairei has created more than a freezer showcase. It has created a new storage technology that can revolutionize your business.